We know which battery best suits your needs, first time – everytime! 
Our range includes all premium batteries.
Buying new batteries or having one replaced can be confusing. There are so many products on offer! At M&J Auto Electrics, we are trained in finding the right battery for your application!
The cheapest or most expensive might not be the best one for your vehicle. We are committed in recommending our customers the best one at the best value for your car, 4WD, caravan, boat, campervan, motorhome or van.
The right battery will not only keep you on the road longer and ensure your vehicle starts and runs smoothly, but save you money in the long run!
Talk to us today about our quality range of batteries. We can test your battery and check for any corrosion or leaks. We can fit a new one for you the right way and recycle your old one!
Modern cars are fitted with many electrical components, which results in higher electrical consumption. Are you stuck in traffic's frequent stop-start or are you mainly cruising highways? The Walkers Auto Electrics Battery experts will ensure your car is fitted with the right battery for your needs.
4WD, Caravan & Commercial Vehicle Batteries
M&J Auto Electrics can fit your Four Wheel Drive or Commercial vehicle with reliable and maintenance free batteries for ultimate durability, minimum down-time and peace of mind! Make sure to enjoy your caravan holiday with the suitable and correctly fitted battery. Stay fully charged on your trip into the great outdoors!
Dual Battery Management systems charge and maintain your car, 4WD, SUV, motorhome or boat batteries, without compromising your starter battery. Our dual battery kits let you run your car fridge, your winch, your lights or music on your next big outdoor adventure.
Walkers Auto Electrics will remove your old battery and get it recycled. The majority of batteries are recyclable – we ensure to do the right thing by the environment!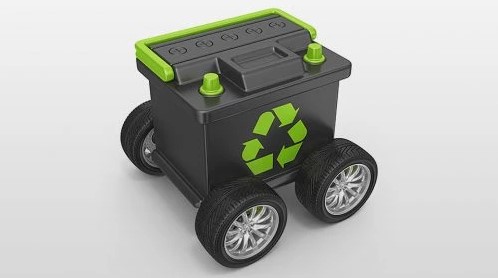 Talk to us today about testing your battery for maximum performance of your vehicle
Tips from the Battery Experts
Apart from the engine, the car battery is one the most important part of the car. It supplies electric energy to the car for starting, lighting, ignition, on-board electronics and controls and much more. Car, caravan or boat batteries are expensive and the huge selection of different brands, types, chemical compositions and sizes can make choosing the right car, caravan or boat battery quite overwhelming.
So what should you look out for?
Size: Batteries come in different sizes and it is important that is fits perfectly in the space in your vehicle.
Brand: get some advice from your trusted mechanic or auto electrician. We know all the brands and technical aspects of batteries.
Reserve Capacity: RC is crucial to look out for a high RC to have the optimum standing control to provide the lowest amount of current for the car.
Age matters: batteries are stamped with a date code. The most important information is usually in the first two characters – a letter and a digit. The letter indicates the month for example A for January, B for February etc. The digit stands for the year. For example B13 stands for February 2013.
Cold Cranking amps: Now it gets complicated! CCA is the amount of current a battery can provide at a certain temperature. It is an important comparison element when choosing the right one for your vehicle.
Warranty: Always ask for a warranty! Reputable batteries should come with a warranty. M&J's batteries come with a warranty between 2 and 3 years. Stay away from anything less than that!
Cost: We understand that a battery is costly. Let us help you find the right battery for your budget.
Trust: We recommend to always buy from a reputable retailer, dealer or expert. Buying car, caravan or boat batteries is not as simple as it might sound. Make sure you talk to an expert backed by warranty.